Wellness
15 m outdoor saltwater pool
Dive into the refreshing water of the new 15 m outdoor saltwater pool with its pleasantly soft, silky smooth water. Feel the warming rays of the sun in the Alpine Mediterranean garden or on the lounge terrace, surrounded by mountain ranges, amidst apple trees, under palm trees and olives. ...for quiet hours in the centre of Dorf Tirol.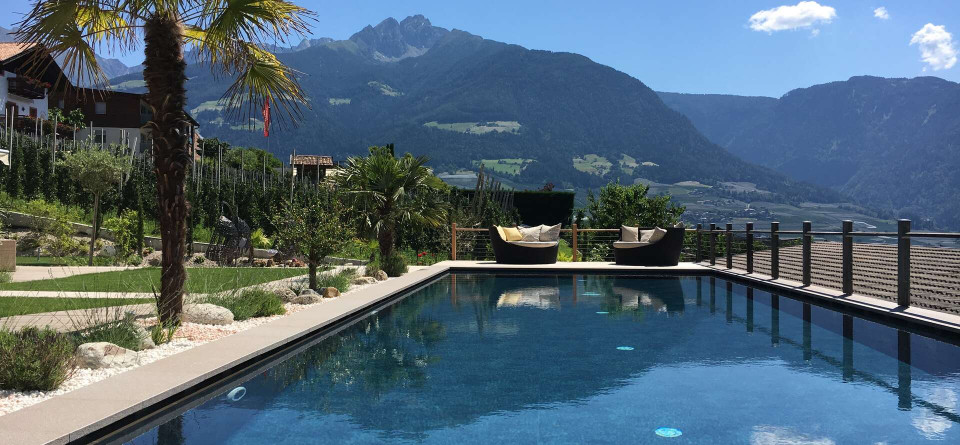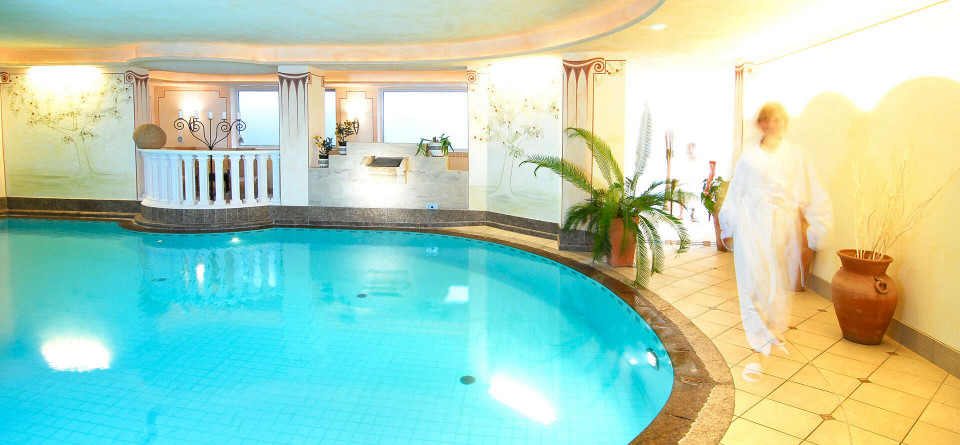 Indoor pool with integrated whirlpool
Enjoy the pleasant water world of your holiday home! The indoor pool with integrated whirlpool invites you to relax and recharge your batteries. ...for special moments already in the early morning.